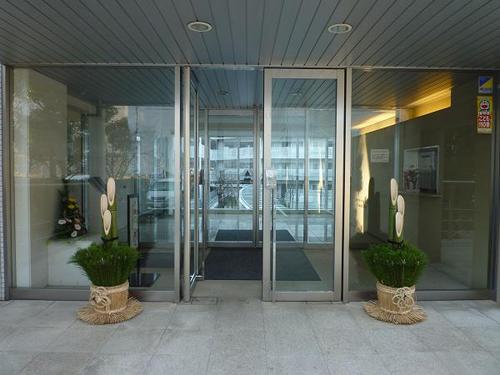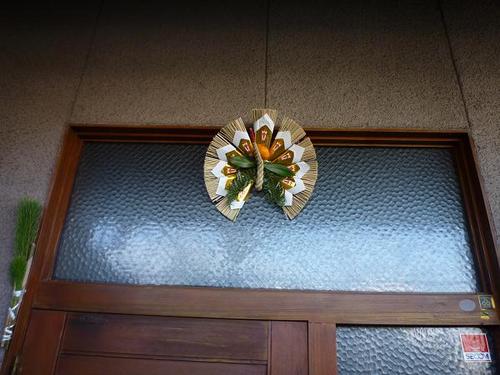 Based on the teaching of 'Shinto', Japan's indigenous religion, the ornament-like objects called a 'kadomatsu' and 'shimekazari', made of a twig of pine, bamboo or rice straw, are seen at an entrance of many buildings in the New Year.
A pair of a 'kadomatsu' in the picture above is placed at an entrance of a building, while a 'shimekazari' in the picture below is put up on the upper part of the front door. These ornamental objects are thought to have a mysterious power to attract the ' toshi-gami',the god who brings good harvest of the year, and to purify the inside of a house or building. This is a same idea as tall trees or big rocks wound with straw rope in 'Shinto' shrine precincts. Lastly, pine trees are regarded as a symbol of the longevity in the country.
Licensed tour guide,
Masahisa Takaki.