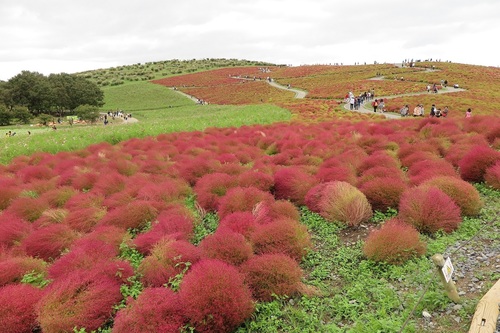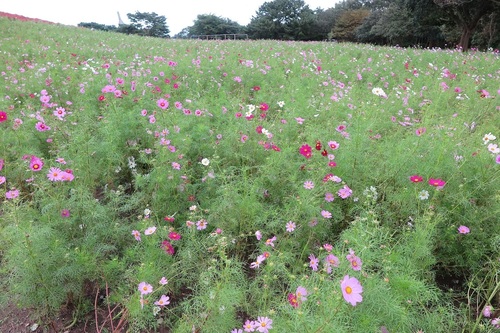 This extensive park, the total area of 350 hectare, is the former site of a training airfield of the Imperial Japanese Army before the second World War.
After the war, this was took over by the US Forces to be used as a firing and bombing training field. Thereafter, this was returned to Japan to be used as a huge public park run by the national government. This site once was a candidate of Tokyo Disneyland despite being far out of Tokyo, because of having a large enough area for the world wide them park. Known as a place for beautiful flowers throughout the year, such as a tulip in April, nemophila in May and Kochia in October. The picture shows the autumn leaves of a kochia and cosmoses in full bloom.
A kochia is called a broom plant in Japan as it was used to make a broom, and the tiny fruits of it is named 'Tonburi' for a special food in Akita Prefecture.
Licensed tour guide, travel consultant,
Masahisa Takaki.

【Suburbs of Tokyoの最新記事】