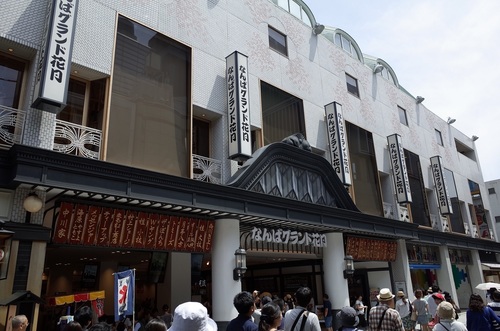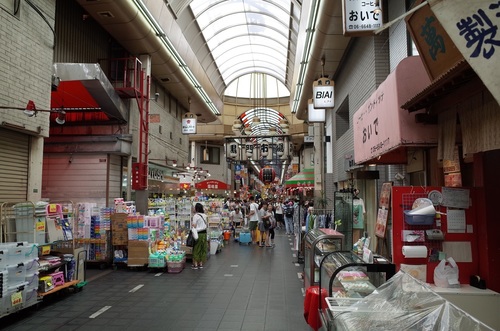 Different from 'Kita' with many modern buildings, 'Minami' which is an old amusement area dating back to the 17-19th century still features traditional townscape of Osaka. 'Nanba' area, a part of 'Minami', is typical of Osaka as it is dotted with many inexpensive restaurants such as 'kushikatsu' fried skewered cutlets restaurants and 'doguyasuji' shopping street focused on kitchen utensils is also found here. In addition, 'Nanba Grand Kagetsu' theater as shown in the first picture, where the local comedians perform every day, symbolizes this area.
The second picture shows 'Kuromon Market' which is lined with 180 fish shops, vegetable stores and seafood restaurants with less expensive price.
Licensed tour guide/travel consultant,
Masahisa Takaki.