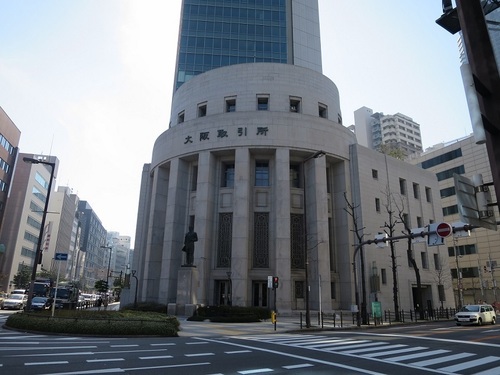 Japan's largest stock exchange, Tokyo Stock Exchange as shown in the first picture, merged with the second largest one, Osaka Stock Exchange in the second picture, in 2013. Accordingly, Osaka Stock Exchange was renamed Osaka Exchange in that it has become to be focused on derivatives trading. Japan Exchange Group is the world's third largest exchange in terms of the total of the merket capitalization of listed companies.
These two largest exchanges in Japan, Tokyo (Kayabacho) and Osaka (Kitahama), are opened to the public without an appointment on weekdays.
After the merger of the two major exchanges, there are only three local stock exchanges, Nagoya, Fukuoka and Sapporo, in Japan.
Licensed tour guide/travel consultant,
Masahisa Takaki.