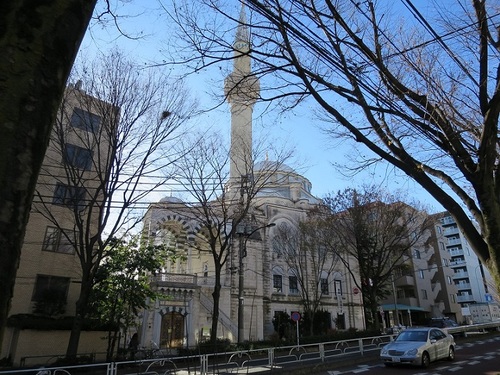 There about 80 mosques, large and small, throughout Japan. Tokyo Camii in Shibuya-ku, Tokyo as shown in the first picture is the largest one, which provides 1,200 believers with a magnificent place of Islamic worship. Concrete and steel aside, the construction materials and furniture were brought all the way from Turkey. More than a hundred Turkish carpenters as well as craftsmen engaged in this constructionn work for a year. This mosque is said to have similar exterior to the Blue Mosque in Istanbul, Turkey.
On the other hand, the second picture shows the oldest mosque in Japan, which stands in Kobe City, Hyogo Prefecture. This was built in 1935, by the Turks, Tatars and Indian traders in Kobe.
Both mosques are opened to the public regardless of their faith.
Licensed tour guide/travel consultant,
Masahisa Takaki.