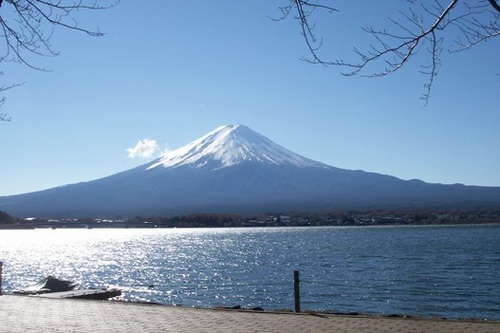 Mt.Fuji independently rises to 3,776 meters high, being located about 100km to the west of Tokyo, and is Japan's highest peak. The entire view with snowcap of the typical conical volcano is very well known throughout the world.
On the other hand, contrary to the beauty, the fact of the frequent eruption involving serious damage is not known so widely.
This mountain has long been the subject matter of the large variety of arts, such as 'ukiyo-e' woodblock prints and 'tanka' Japanese poems, thanks to the location between Kyoto and Tokyo where many people came and went. In addition, Mt.Fuji is regarded as a sacred mountain, on the top of which the Holy Spirit dwells.
Backed by these cultural values, Mt.Fuji is on the list of World Heritage by UNESCO.
Licensed tour guide/travel assistant,
Masahisa Takaki.
通訳案内士 高木聖久