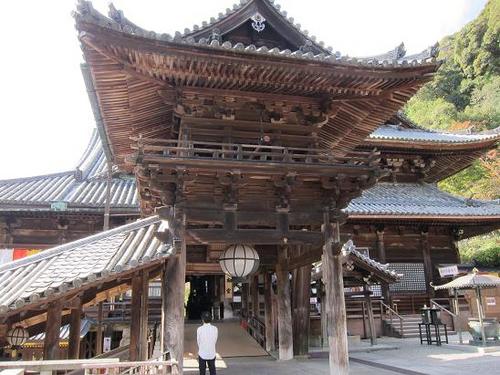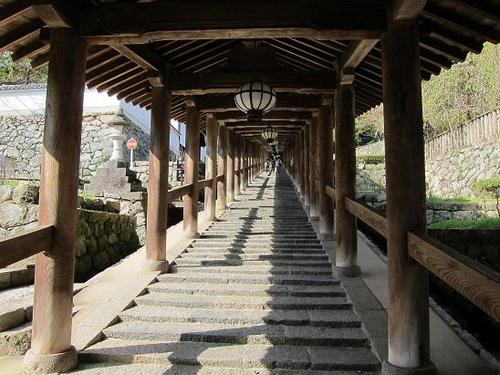 What impressed the visitors most in this temple is 'Nobori-ro' roofed stairway with 399 steps running from 'Nio-mon' entrance gate to 'Hondo' main building.
'Nobori-ro'in the picture below is an unusual structure among many Japanese Buddhist temples. Whilst, 'Hondo' above, designated as a national treasure, was originally built in the 8th century and present edifice was rebuilt in the 17th century by the donation of the Tokugawa shogunate. Japan's largest wooden Juichimen-kannon 10 meters high, created in the 16th century, is enshrined here. This old temple was depicted in Japan's leading classical literature in the Heian period such as 'The Pillow Book','The Tale of Genji'and 'The Sarashina Diary' and has another name of 'hana-no-otera', meaning flower temple, thanks to the cherry blossoms in spring and peony in early summer.
Licensed tour guide/travel assistant,
Masahisa Takaki.