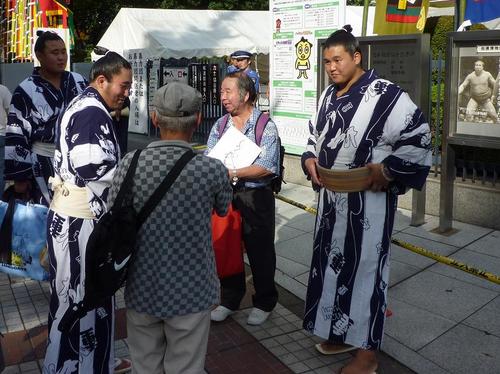 The official sumo tournament is held at Ryogoku Kokugikan, also known as Suno Hall in Tokyo, three times out of six and others in Osaka, Nagoya and Fukuoka.
The tournament is performed all day long for fifteen days, with the matches for low-ranking wrestlers in the morning and for high-ranking ones in the afternoon.
Sumo watching in a short time can be enjoyed because a ticket sold on the day of the match is usually available except for a weekend or the last day. The picture taken in front of Ryogoku Kokugikan during the official tournament shows young wrestlers are joyfully talking with their funs.
Licensed tour guide/travel assistant,
Masahisa Takaki.
通訳案内士 高木聖久