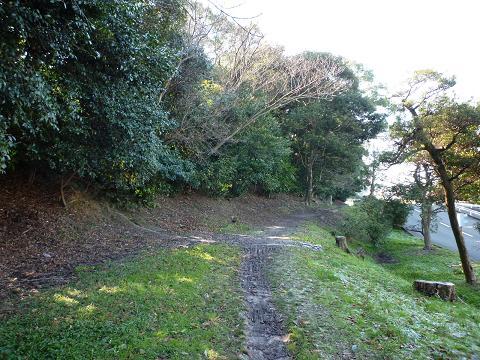 In the middle of the 7th century, the allied forces of Japan and Paekche, the ancient country in the southern part of present Korea, fought against Tang,present China, to meet with defeat. Although Japan sent more than forty thousand troops overseas, she gave up the battle in 'Hakusuki-no-e' in Korea thanks to the careless strategy. After this battle, Japan built up defenses in haste in that Tong may invade the country: Mountaintop castles in the west of Japan, 'sakimori' coast guards stationed at strategic posts in Kyushu and the relocation of the capital from the coast to inland areas. 'Mizuki' in the picture was one of these measures to protect 'Dazaifu' the political city following the capital.
It was 10 meters high, 80 meters wide and 1,200 meters long with long and deep diches on both sides. Later,this structure was strengthen against the Mongolian Expeditions in the 13th century, however the enemy army didn't reach here.
Licensed tour guide,
Masahisa Takaki.