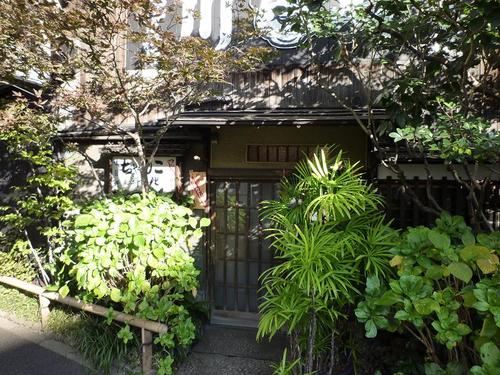 This simple house is one of the special restaurants only serve "Chanko" dinner,the sumo wrestlers one-pot dish.
"Chanko"originally was served only in sumo stables for the sumo wrestlers. Cooking and serving such meal is a part of young wrestlers duty. Later some of these ex-sumo wrestlers started chanko restaurants and now in Ryogoku and its visinity, many chanko restaurants are opened to the gourmets and it has become a popular dish espesially in winter. The chanko includes different kinds of meat,sea food and vegetables in the special broth.
Licensed tour guide/travel assistant,
Masahisa Takaki.