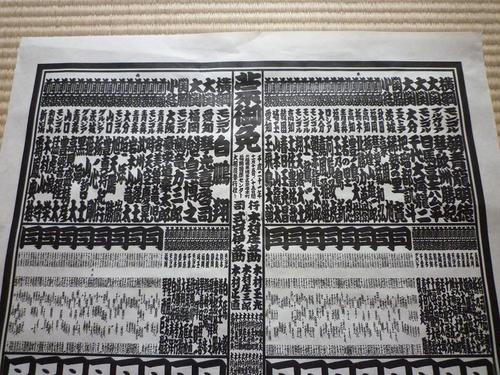 In the 18th century when "Sumo" had developed to gain popularity in Edo,today's Tokyo, Kyoto and Osaka, tournaments were held not only in each city but also carried out as a intercity competition between eastern city,Edo and Western cities,Kyoto and Osaka.
Now,the well-known fact that all sumo wrestlers are divided into the east side and west side on the ranking list in the above picture is a trace of this history.
Though the list in the picture is a copy,the original is written by a specialist chosen among sumo referees using writing brushes and indian ink.
Licensed tour guide,
Masahisa Takaki.