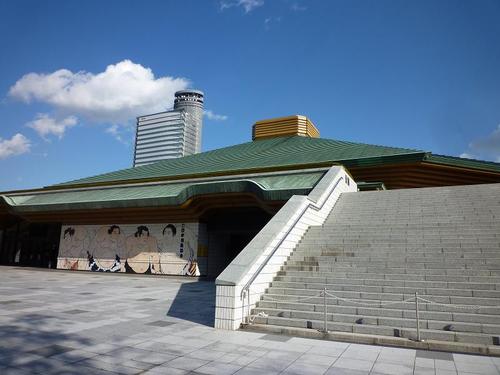 "Sumo" had been performed in a compound of a Shinto shrine as a religious offering. So wrestler's ritual stamping action on the ground and scattering of salt on the sumo ring mean appeaseing of evil spirits under the ground and purification of the ring, respectively. After many changes, today's "Sumo" is performed by professional wrestlers as a show business. The official Sumo tournaments for two weeks are held six times a year, three times in Tokyo, once in Osaka,Nagoya and Fukuoka.
When it is held in Tokyo, this special gymnasium in the picture is to be the site of the bouts. The last but not at the least, the "Sumo" museum annexed to the Ryogoku Kokugi-kan is worth seeing.
Licensed tour guide/travel assistant,
Msahisa Takaki.