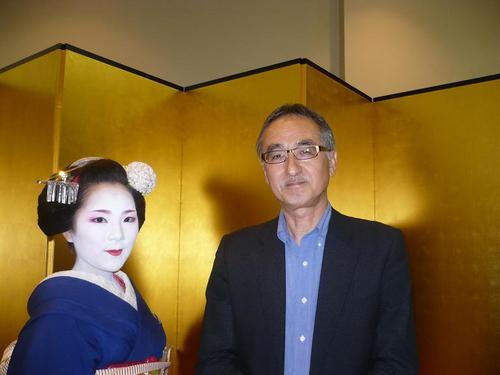 From a peculiar coiffure,an ornamental hairpin,an untucked "obi" and a bright collar, no one can mistake a "maiko" in the entertainment evening districts in Kyoto. "Maiko" is a apprentice "geiko" in Kyoto,which in Tokyo is called "hangyoku" and "geisha" respectively. "Maiko" performs dances or accompanies "geiko" at a banquet befor she is promoted to become a "geiko" around the age of twenty in general.
Originally, she was exclusively for regular customers however today, even tourists can enjoy a dinner together with her.
Licensed tour guide/travel assistant,
Masahisa Takaki.