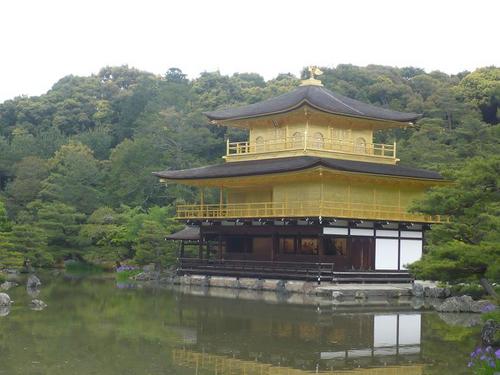 Surrounded by a stroll-type "zen" garden which represents a worldview of "Zen" buddhism, "kinkaku-ji" is stately standing by a lake, even though it is only a three storied wooden structure.
Since it was built in 1397 by then "Shogun", "Ashikaga Yoshimitsu","Kinkaku" has attracted all Japanese people by the noble glitter.
"Kinkaku-ji",golden pavilion, and its counterpart "Ginkaku-ji",silver pavilion are musts to well understand the "Zen" philosophy.
Licensed tour guide/travel assistant,
Masahisa Takaki.