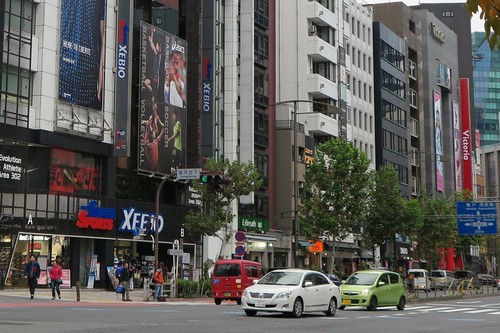 Surugadai area, from JR Ochanomizu Station to Ogawa-cho area, is dotted with many universities built in the second half of the 19th century, such as Meiji University and Chuo University. Thus, this neighborhood has been busy as a student quarter since before the Second World War. On the other hand, Western music began to spread thanks to the establishment of orchestras at the beginning of the 20th century. The first music stores began to be erected in Ochanomizu area, one of the most convenient areas in Tokyo, around in those years. As a result of the boom of jazz and pops after the war, this area gradually developed into a full-fledged music store district. About 40 stores, some of them are focusing on a specific instrument, secondhand instrument and just for a lefty.
In addition, rapid popularization of sports, before and after the Tokyo Olympic Games in 1964, also boosted the sporting goods district in this neighborhood, Ogawa-cho area very close to the music instrument quarter. Because of young students being interested in many things, these two types of unique areas are always busy.
Licensed tour guide/travel consultant,
Masahisa Takaki.